Miolle Kinetic Recovery Tow Rope 3/4" x 20' (19200lbs) with 2 Bow Shackle 3/4 (41800 lbs) fits Your Car, Truck, SUV, Jeep, ATV, UTV, Or Snowmobile (Metal Shackles)
Regular price
Sale price
$94.99 USD
Unit price
per
Miolle Kinetic Recovery Tow Rope 3/4" x 20' (19200lbs) with 2 Bow Shackle 3/4 (41800 lbs) fits Your Car, Truck, SUV, Jeep, ATV, UTV, Or Snowmobile (Metal Shackles)
-TIRED OF THE Low quality and Overpriced Offroad Gear? We are. BEST QUALITY Extra durable UV water-resistant 100% Double Diamond Braid Nylon Recovery Rope for any vehicle 19200 lb's Minimum Breaking Strength (MBS)

-EXTRA DURABLE UV water-resistant 100% Double Diamond Braid Nylon Kinetic Recovery Rope 19200 lbs -MinBS. WLL-6500lbs. Set of 2 d-ring Shackles,41800lbs - MinBS. WLL-10450lbs.
-HIGHEST STRENGTH - to-weight ratio for recovery products. 45% stronger and lighter than wire rope. Kinetic Recovery Rope stretches up to 30%, helping to break the suction of mud and reduce the shock load on vehicles
-Designed with high standard tensile testing system, we test all items before they are shipped, from fibers, semi-finished items to finished items. This is all to avoid quality fail.
-No False Statements and advertisements. LIFETIME WARRANTY and we really mean it. We support USA-Canadian Veteran off-road Communities!
Share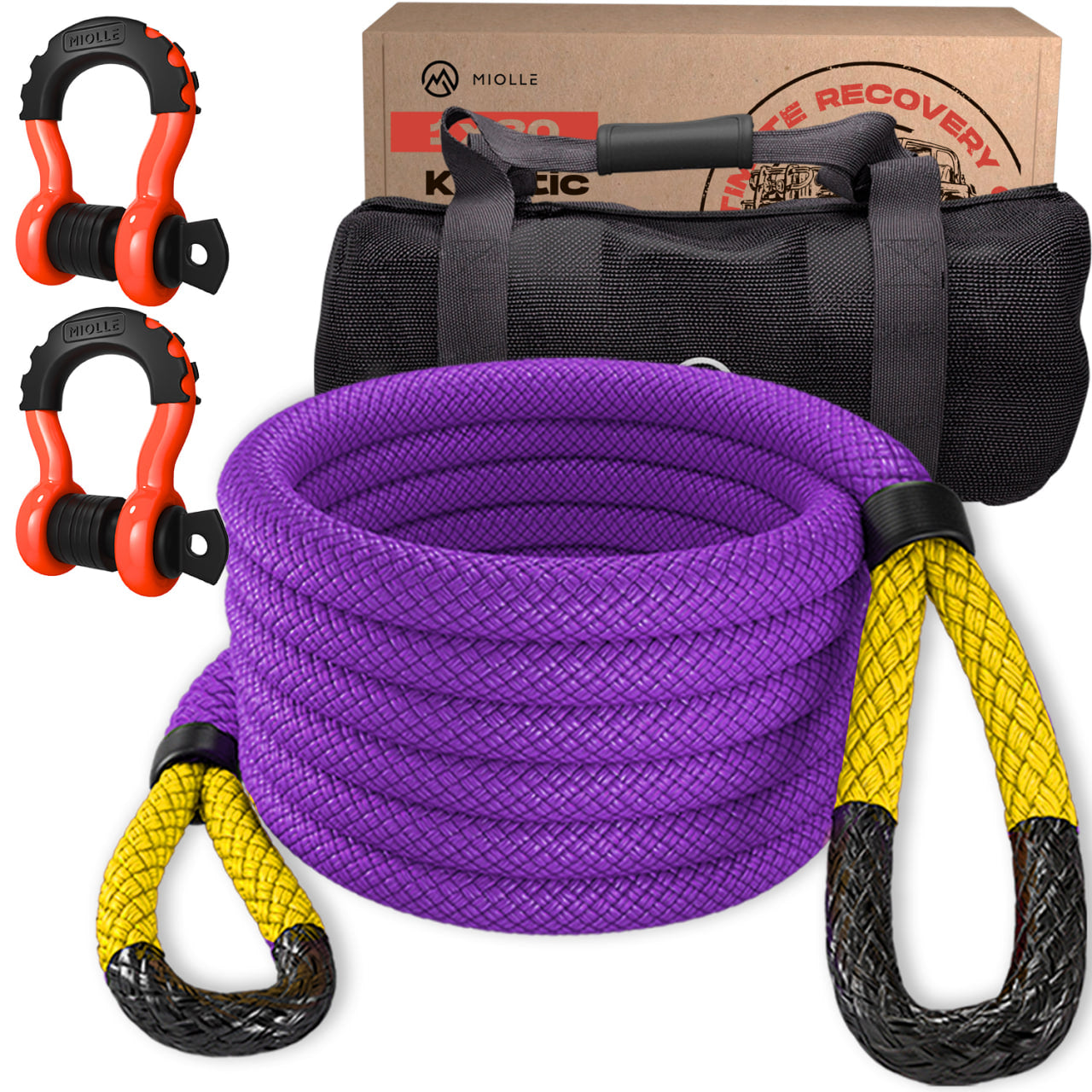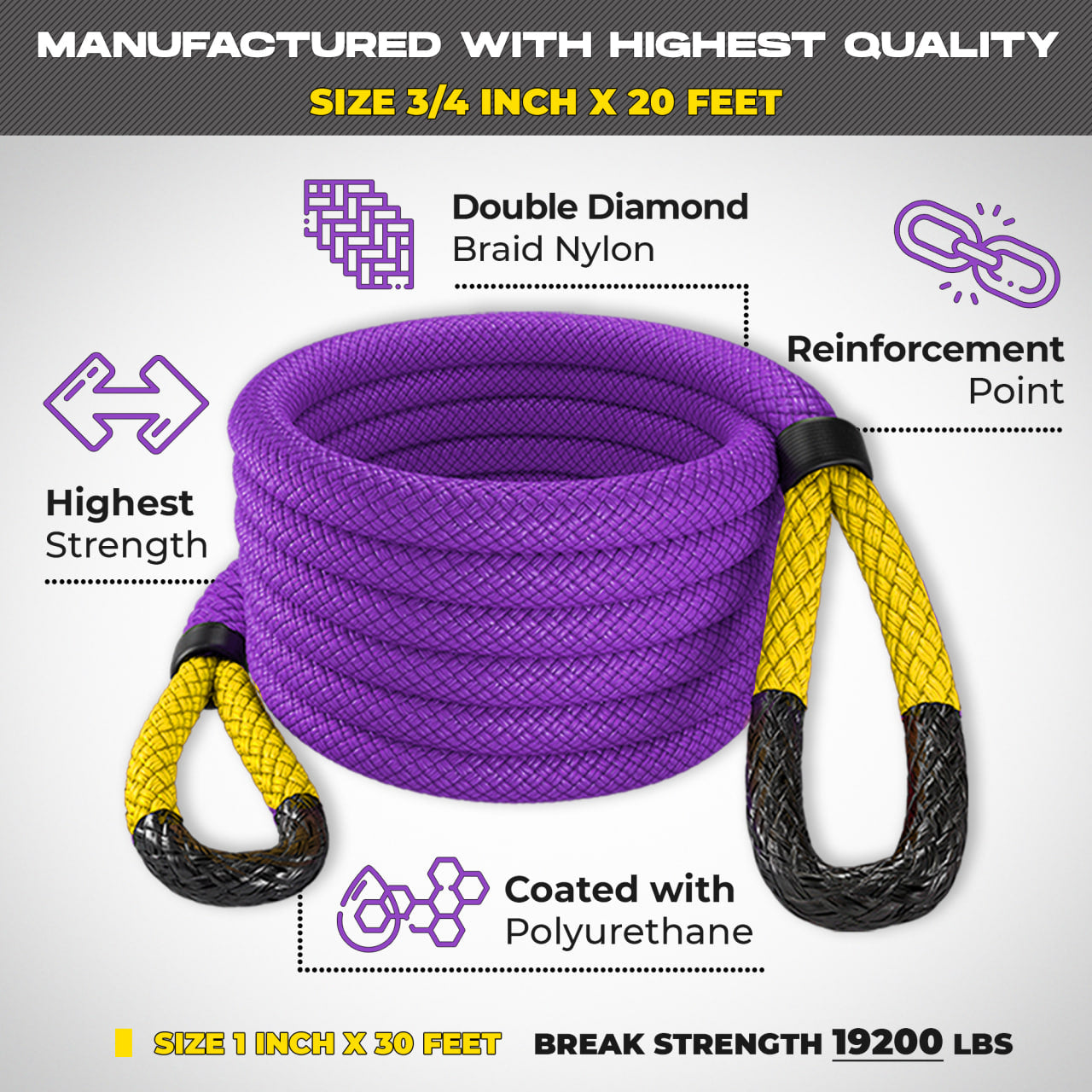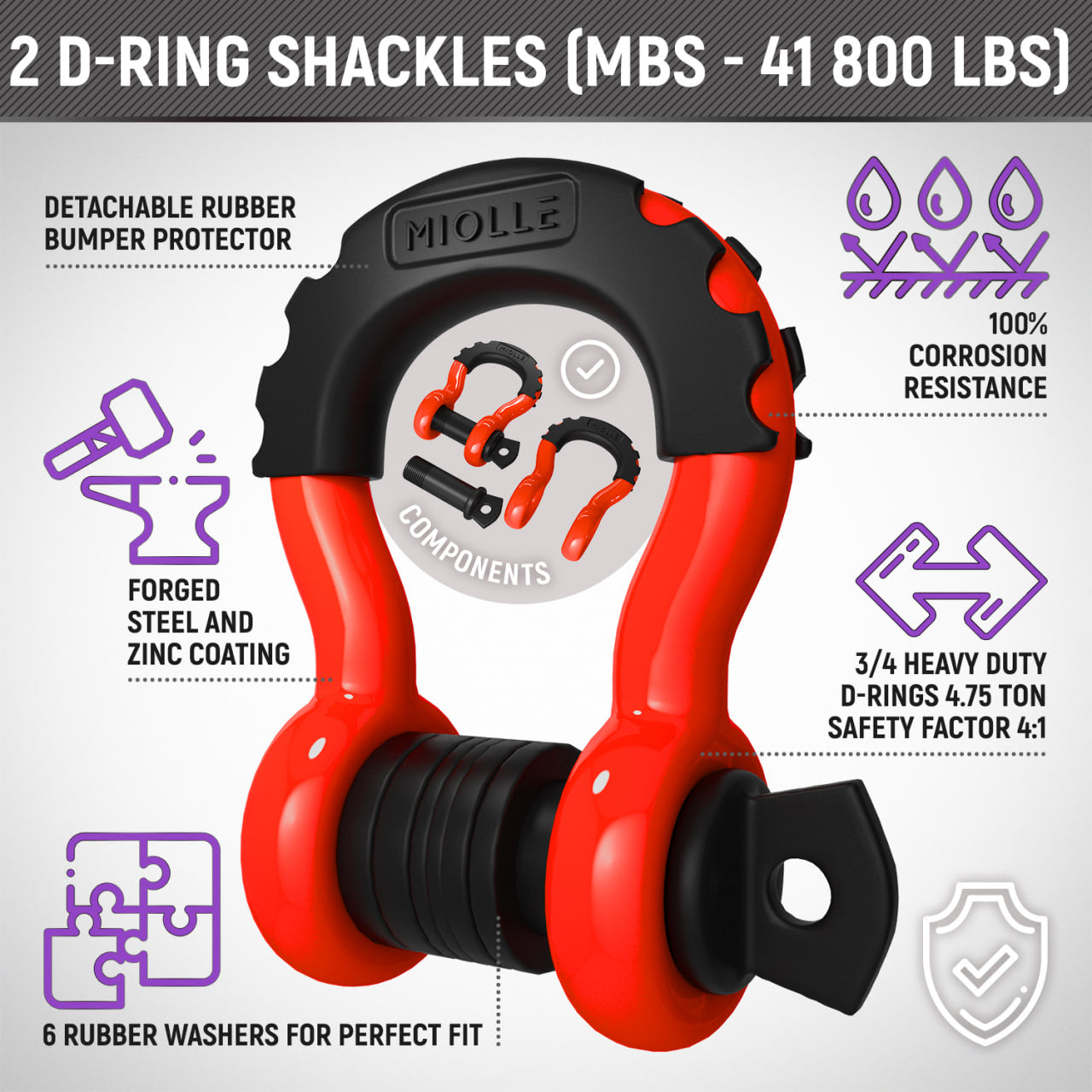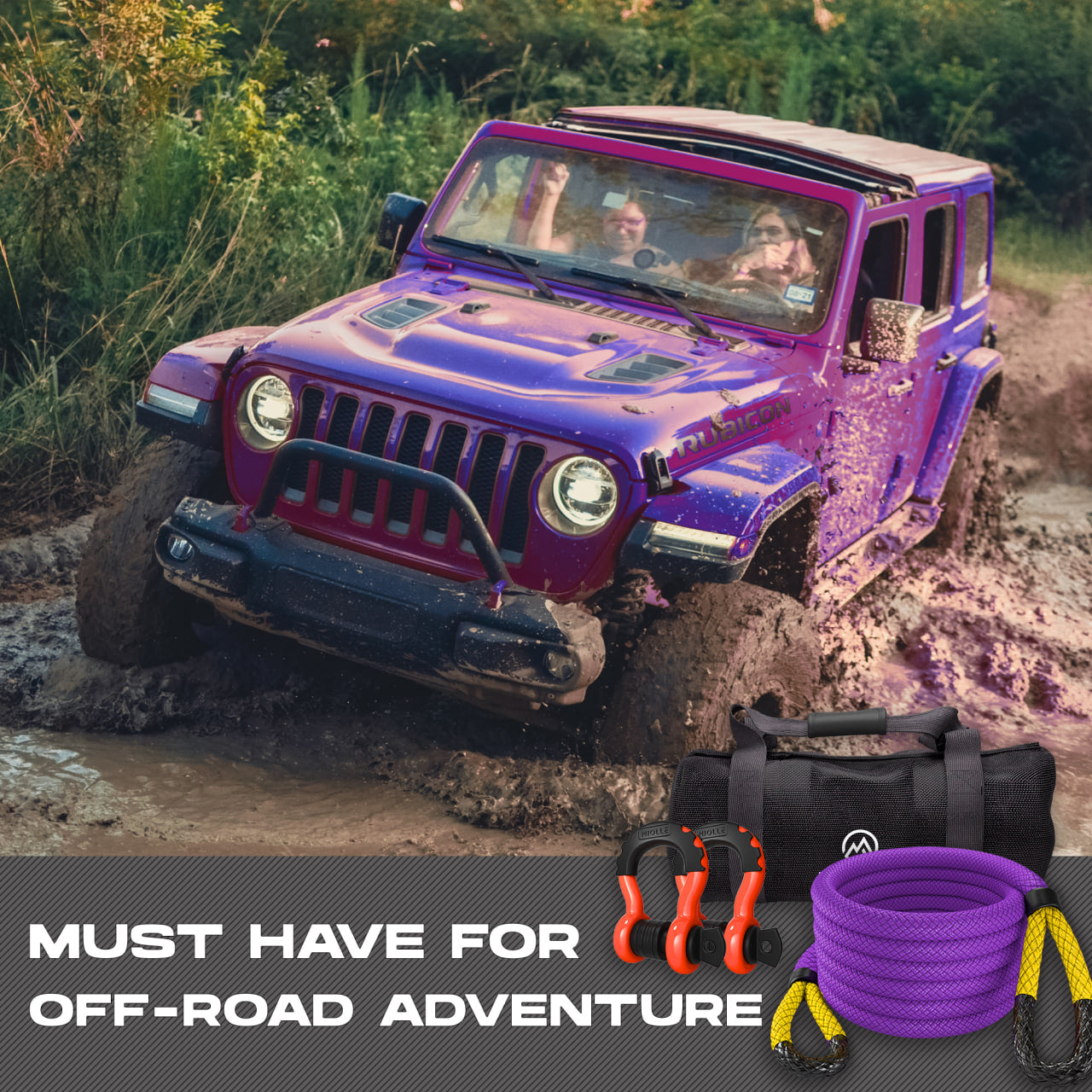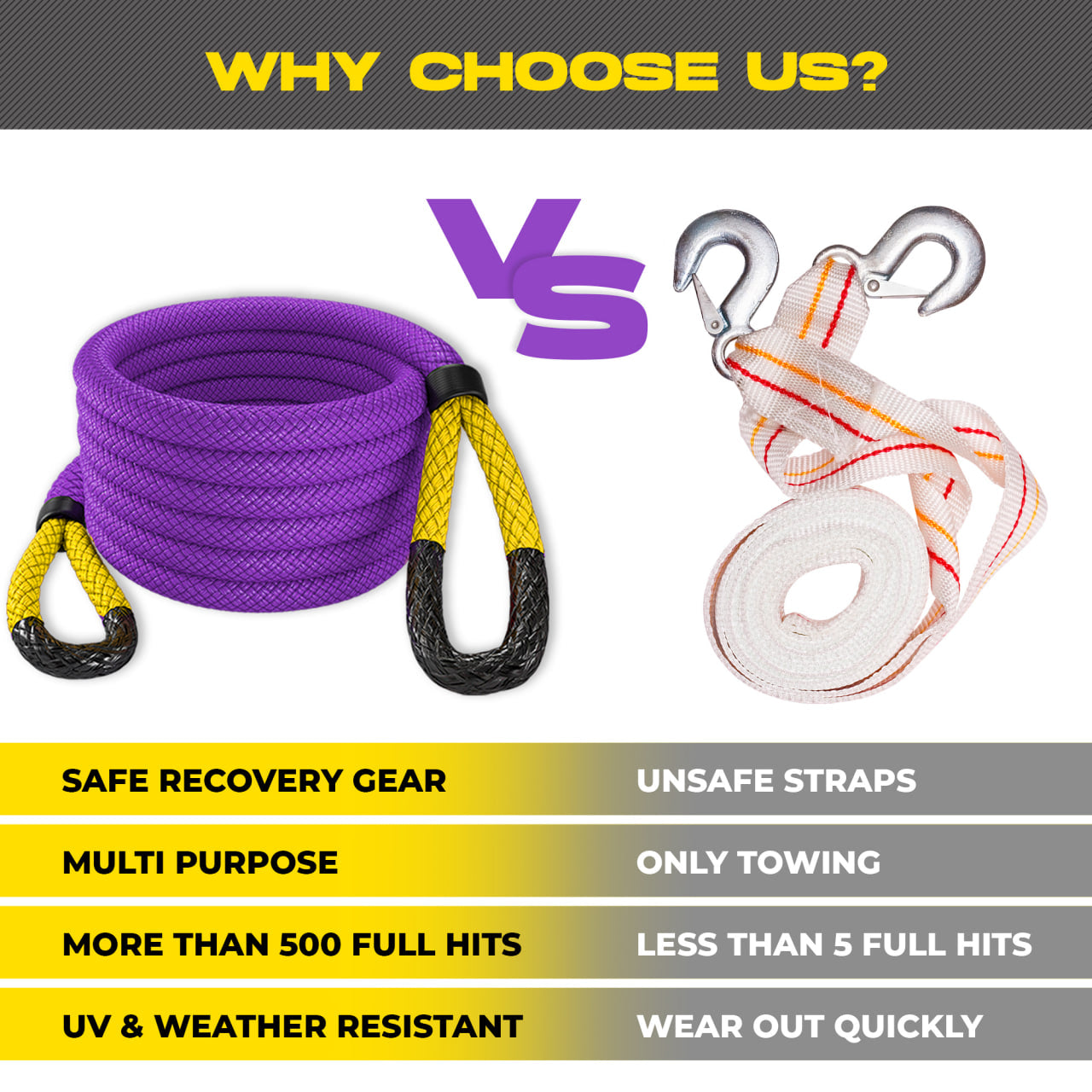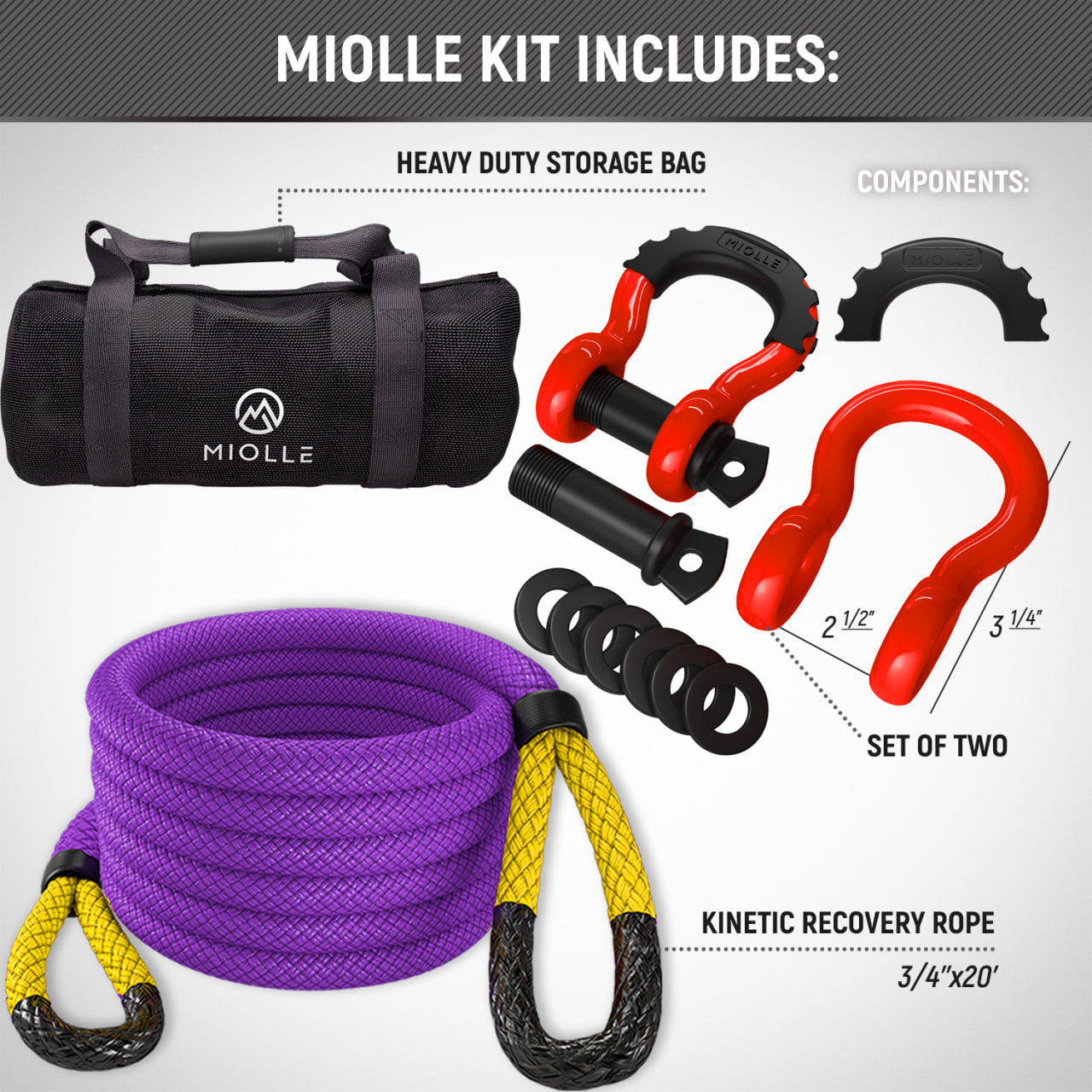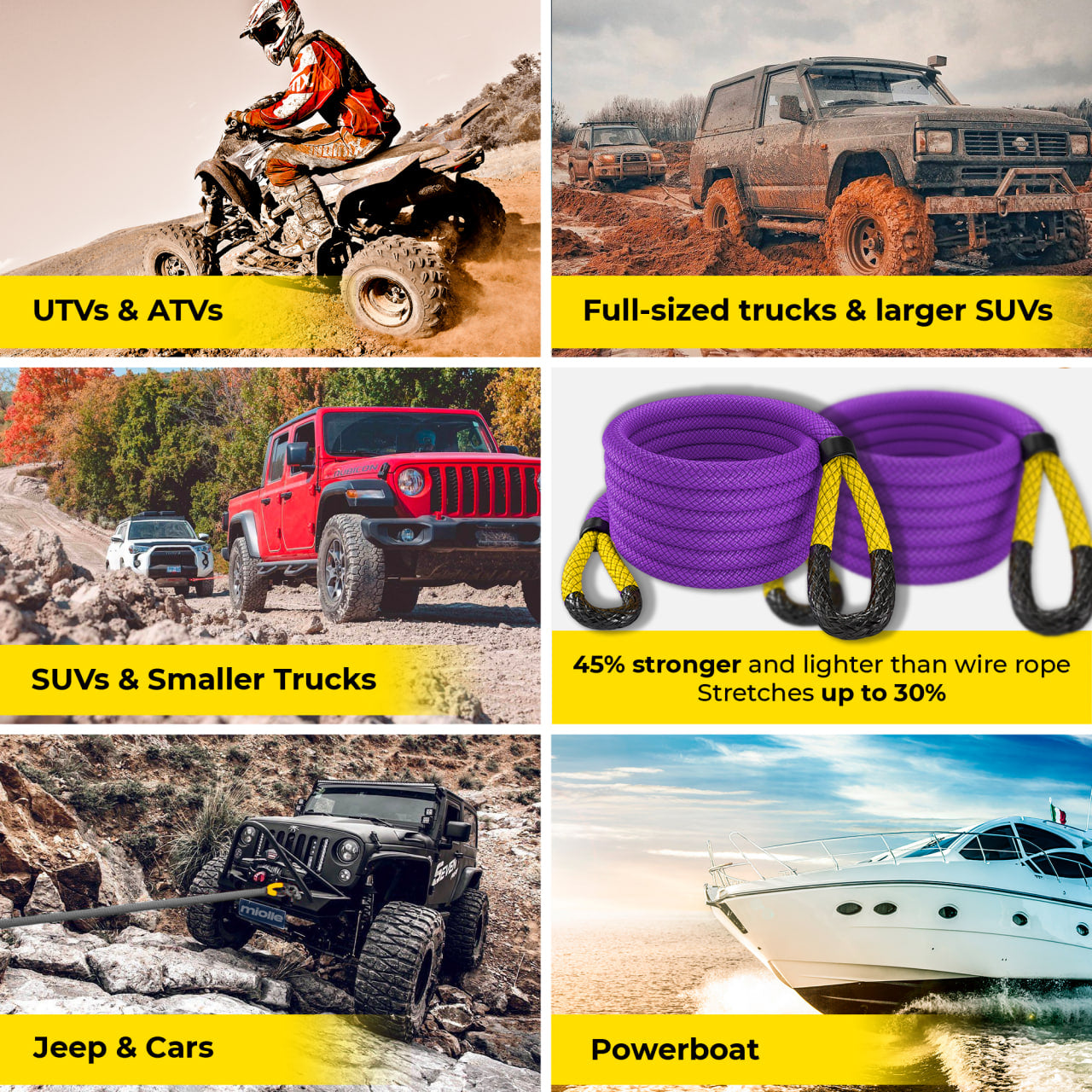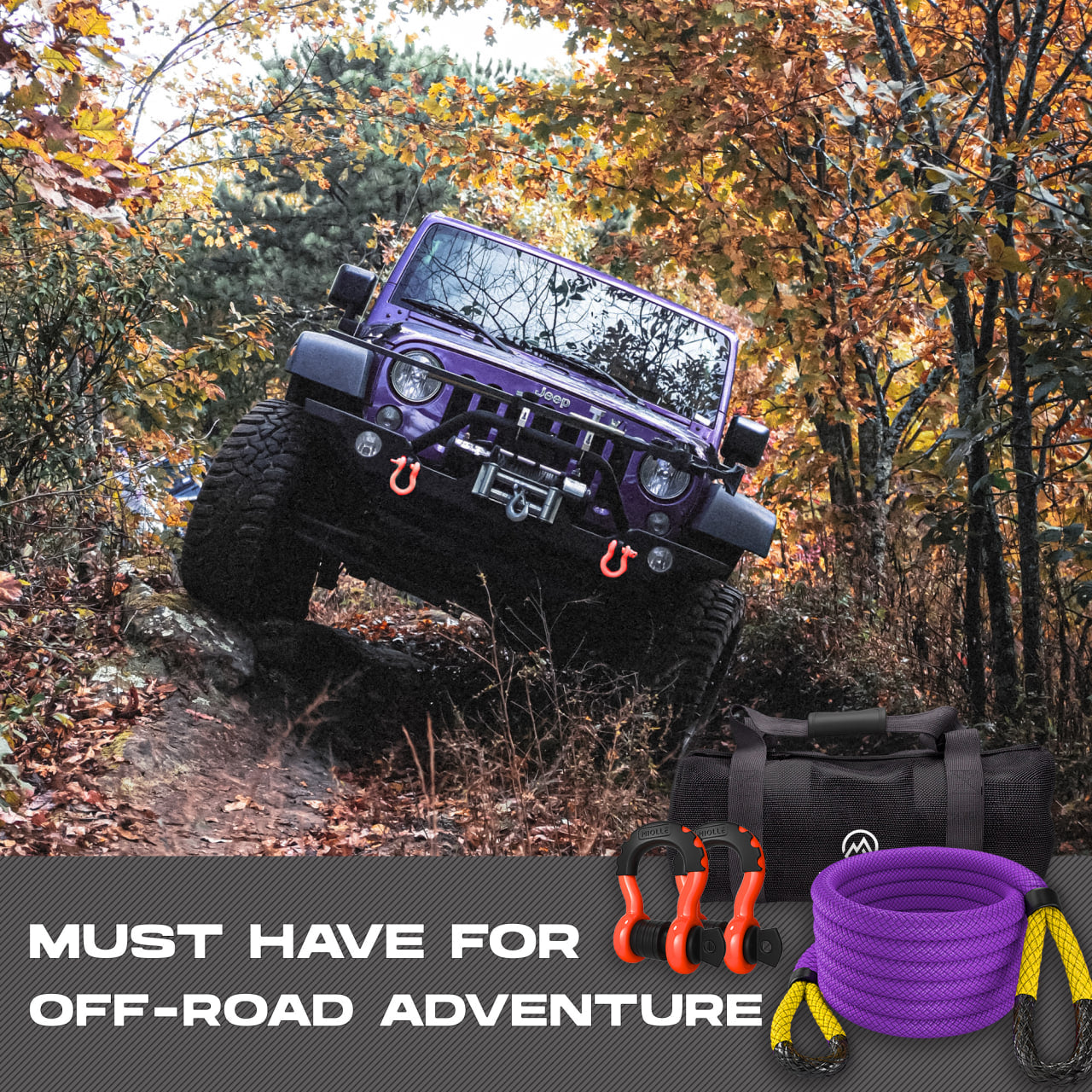 Multicolumn
True North American Brand 

Miolle isNorth American Brandestablished in Canada. We are manufacturing premium qualityrecovery gearfor much less to help you help others safely get out of the sticky situations.

Lifetime Warranty

All of our products are insured. 

It means we have taken extra step to secure our consumers from any manufacturing defects that could cost a huge liability bill.

Join Miolle Family 

oin Miolle Family

Join our Miolle community. Share your outdoors adventures with others on social media platforms tagging us and never miss upcoming deals and promotions on Miolle gear!