Miolle Offroad Recovery Set Tow Strap 4"x30'- 45000lb MBS - Tow Straps Heavy Duty with Hooks for Truck, Jeep, SUV
Regular price
$89.99 USD
Sale price
$69.99 USD
Unit price
per
BEST QUALITY Extra durable UV water-resistant Polyester Webbing STRAPS for any vehicle 30000 Lb's or 20000 lb's Lift

VERSATILITY- Can be used as pallet puller strap, lift sling, tree saver, also suitable for boat, trucks, ATV, etc. Includes 2 D-Ring shackles.

COMES ALONG with 2 common fit 5/8 screw pin D-Ring loop, shackle Hooks rated WLL 7500 lbs, safety factor 4:1, Breaking at 30000LBS.

BUY CONFIDENCE - with our High-Quality off road tow rope you are no longer stranded in emergency situations.

BUILT TO LAST GUARANTEE - We build our products with strength and honor. Contact us anytime if you have any issues and we'll fix the problem promptly. Super fast.
Share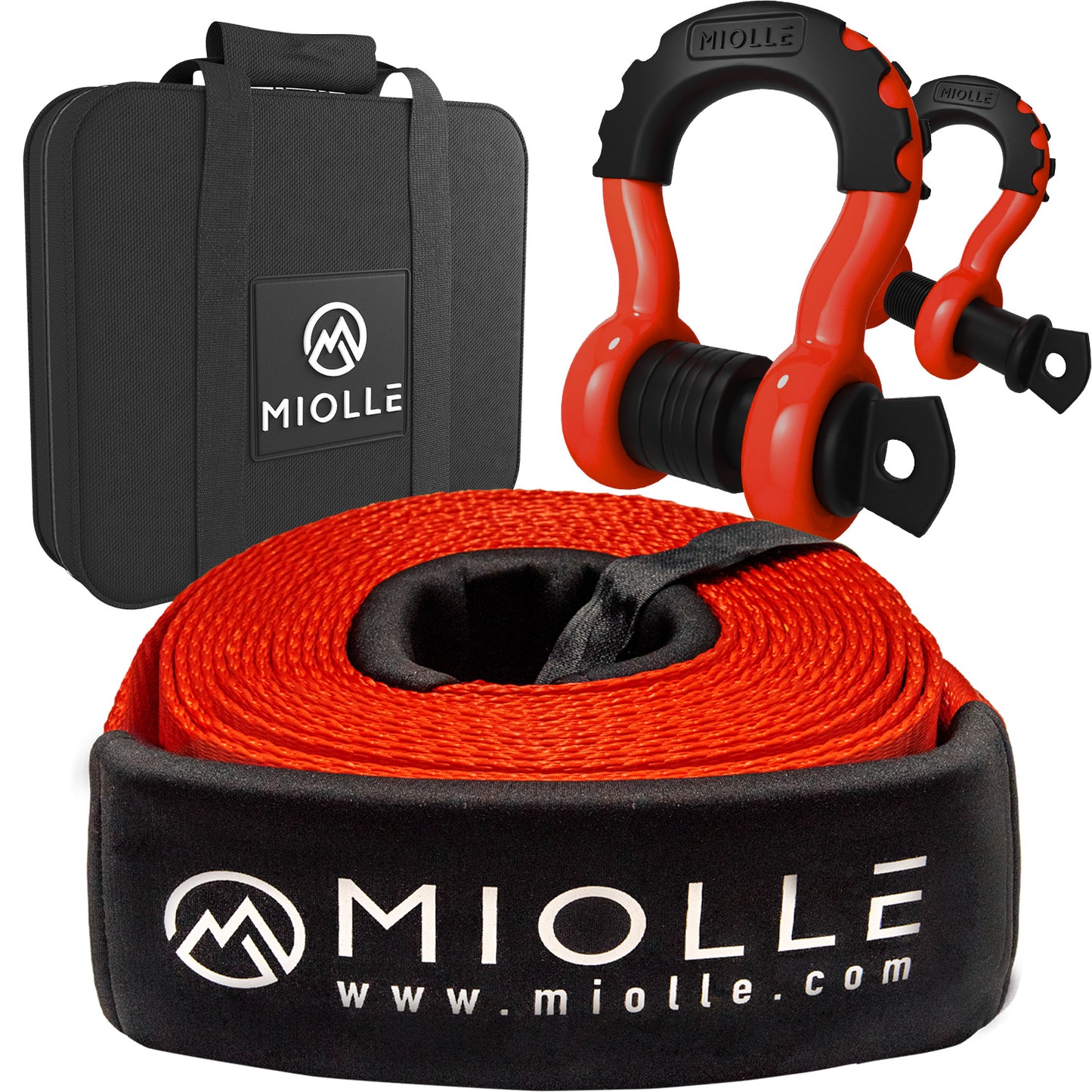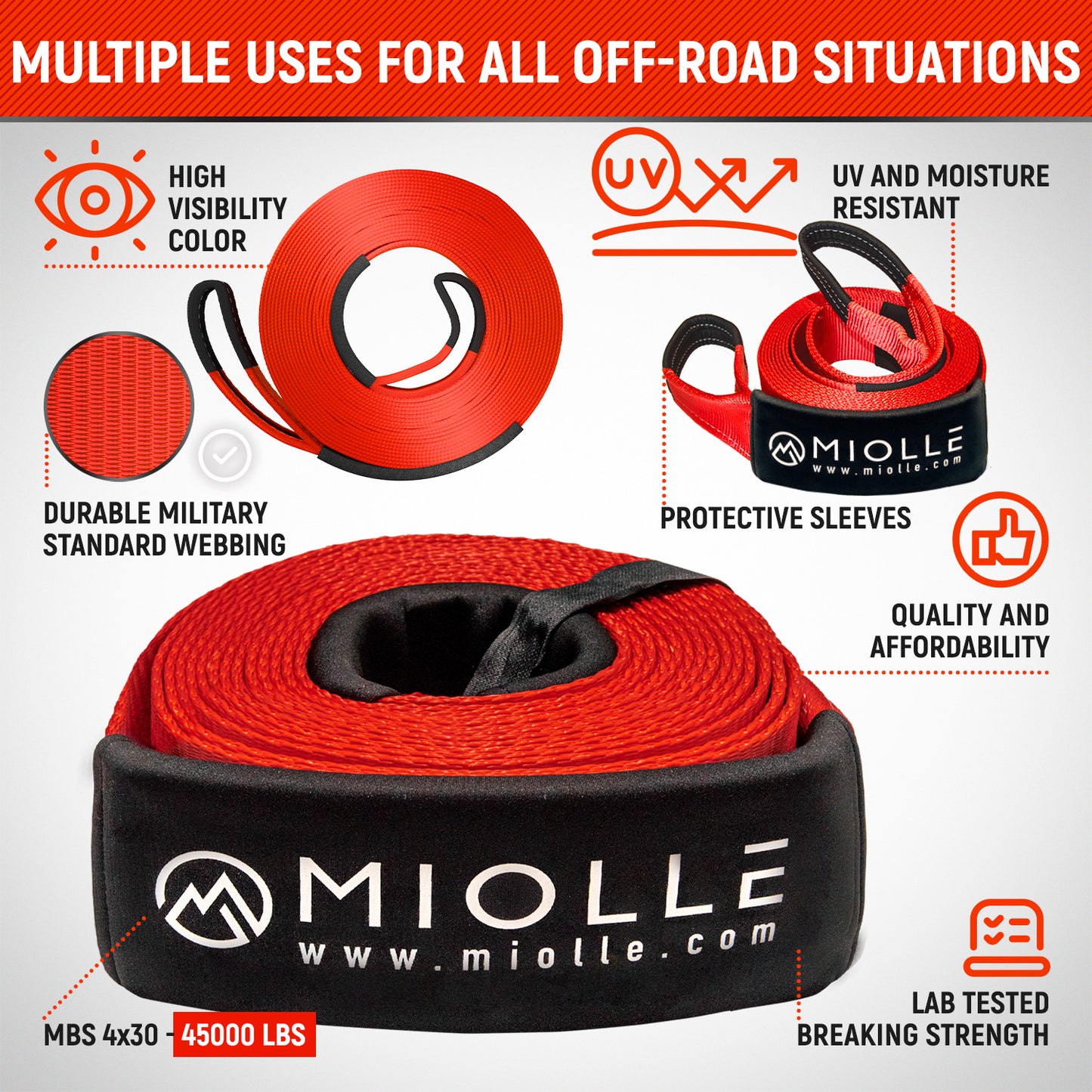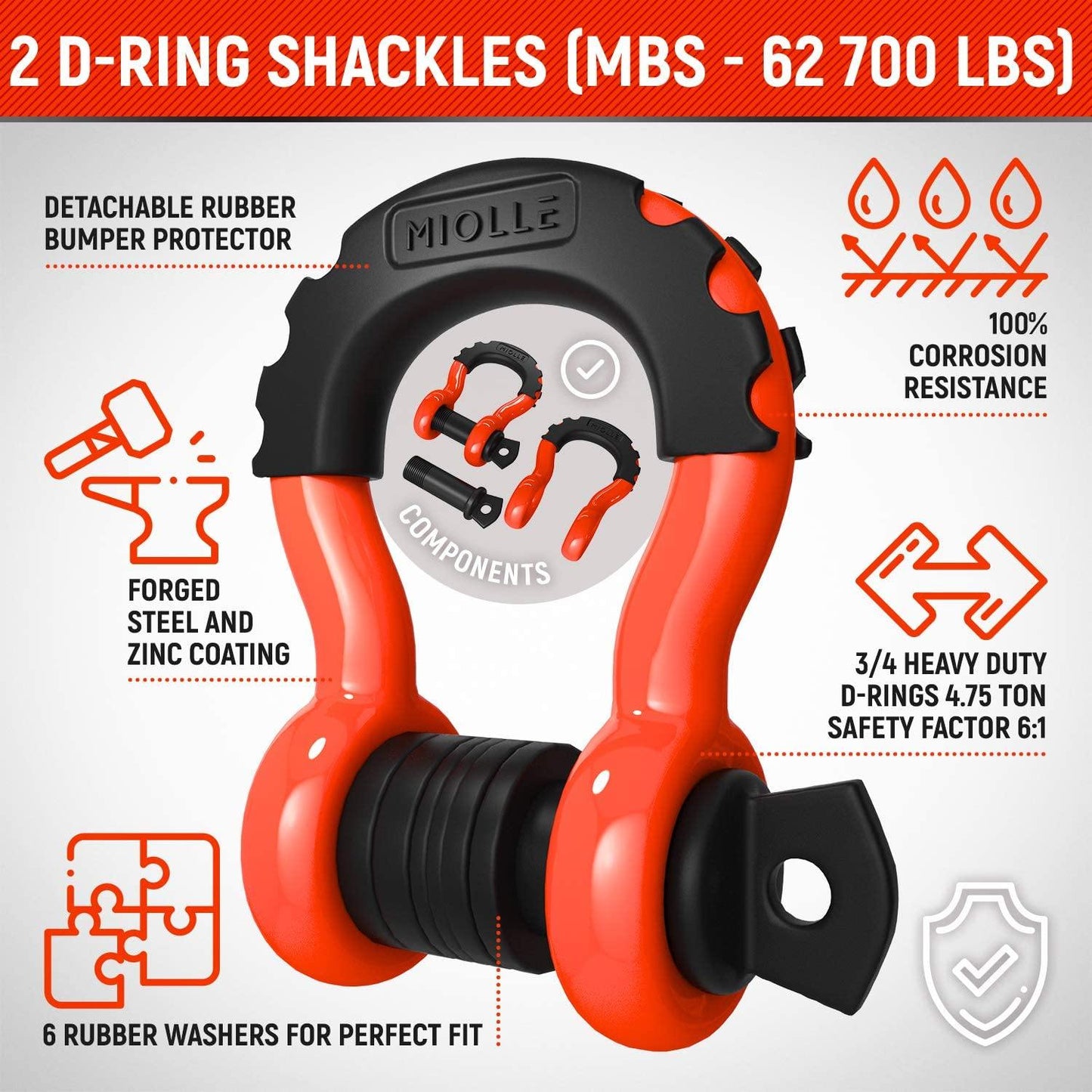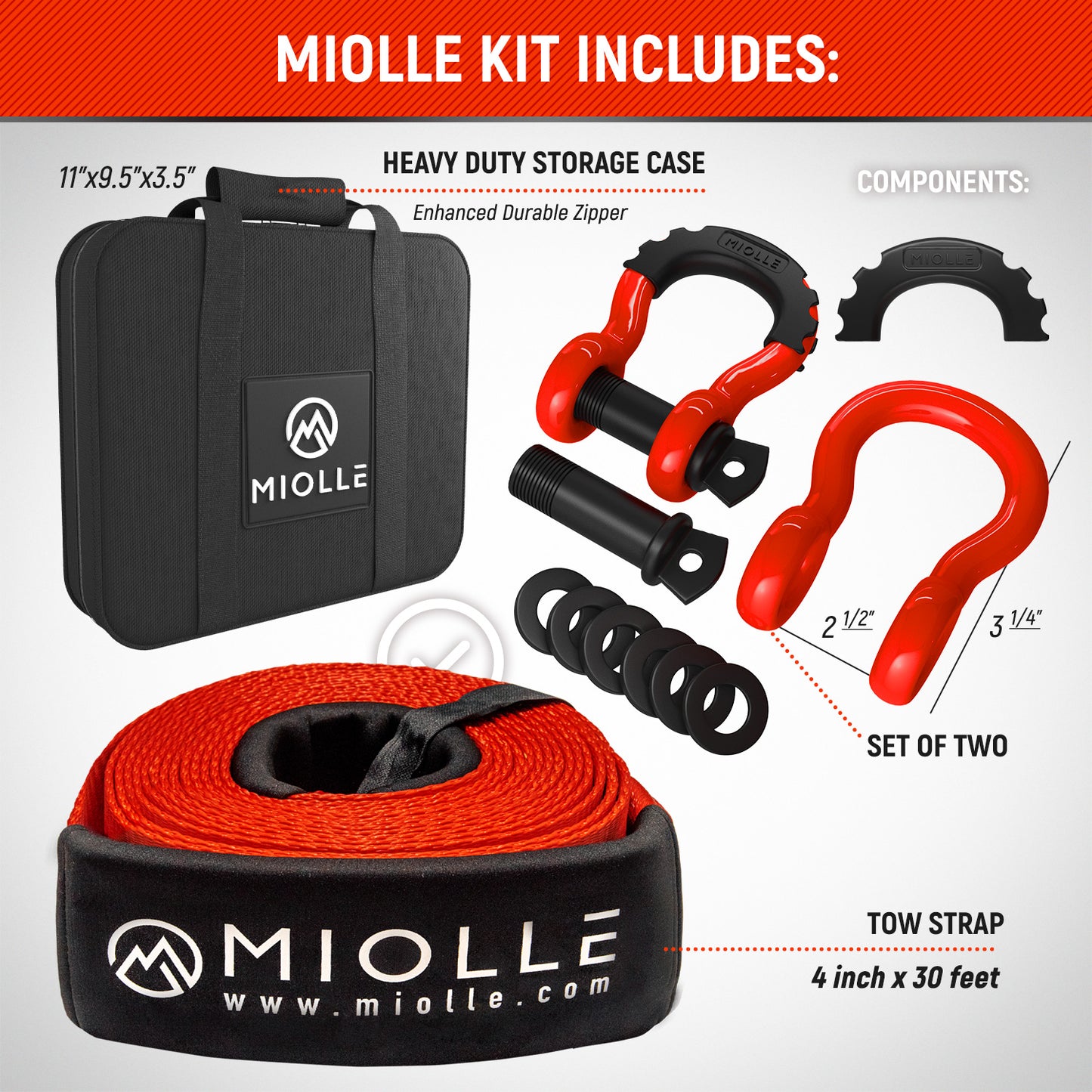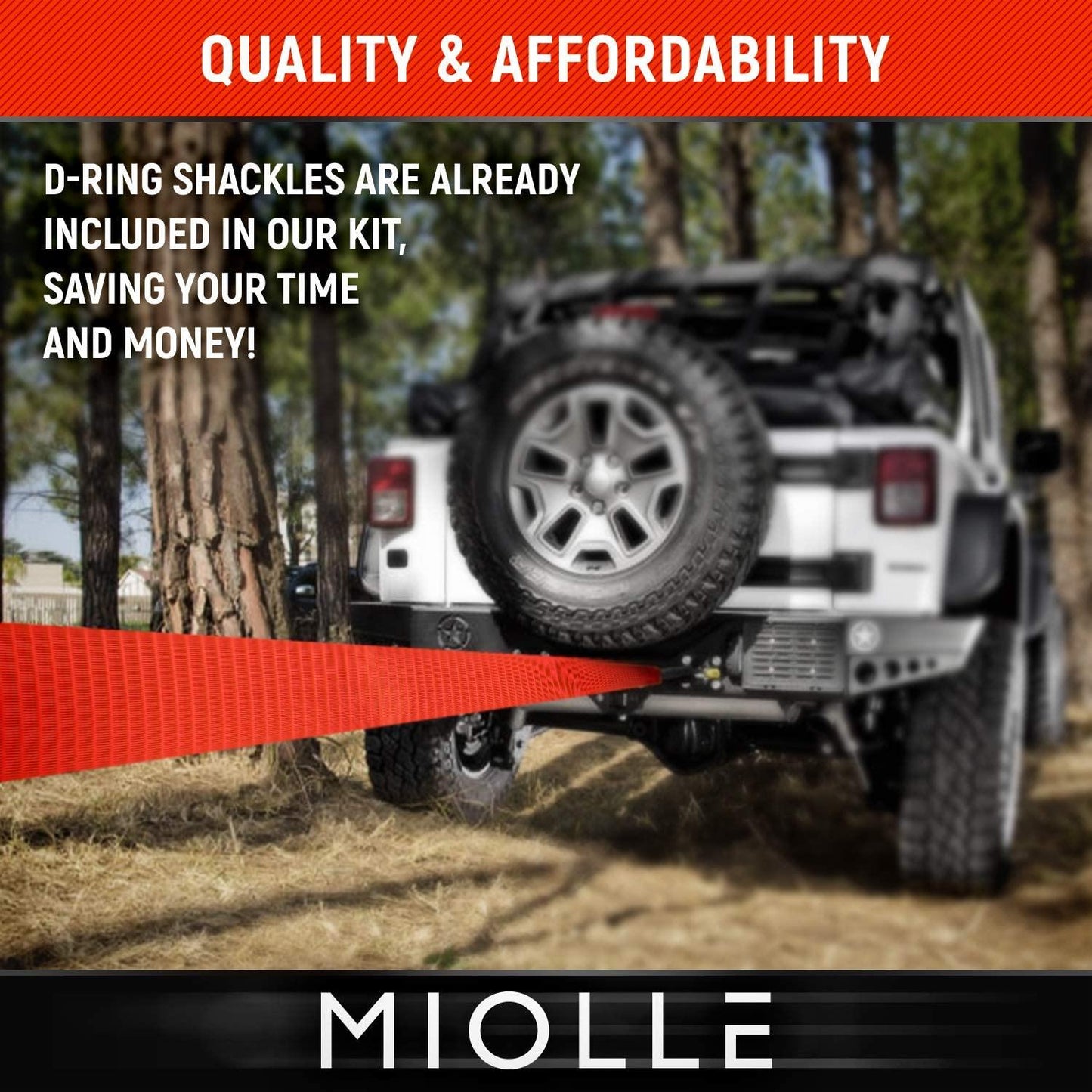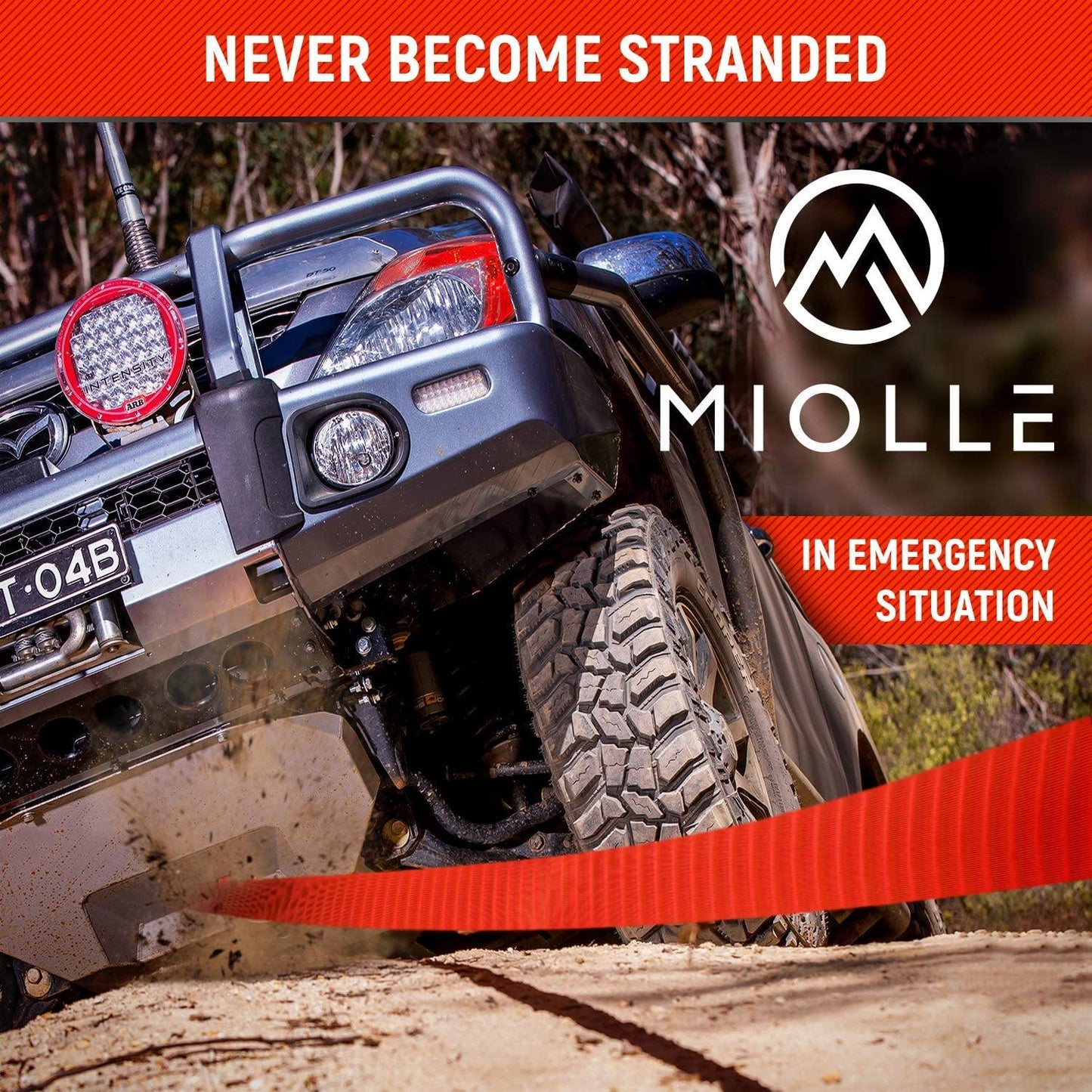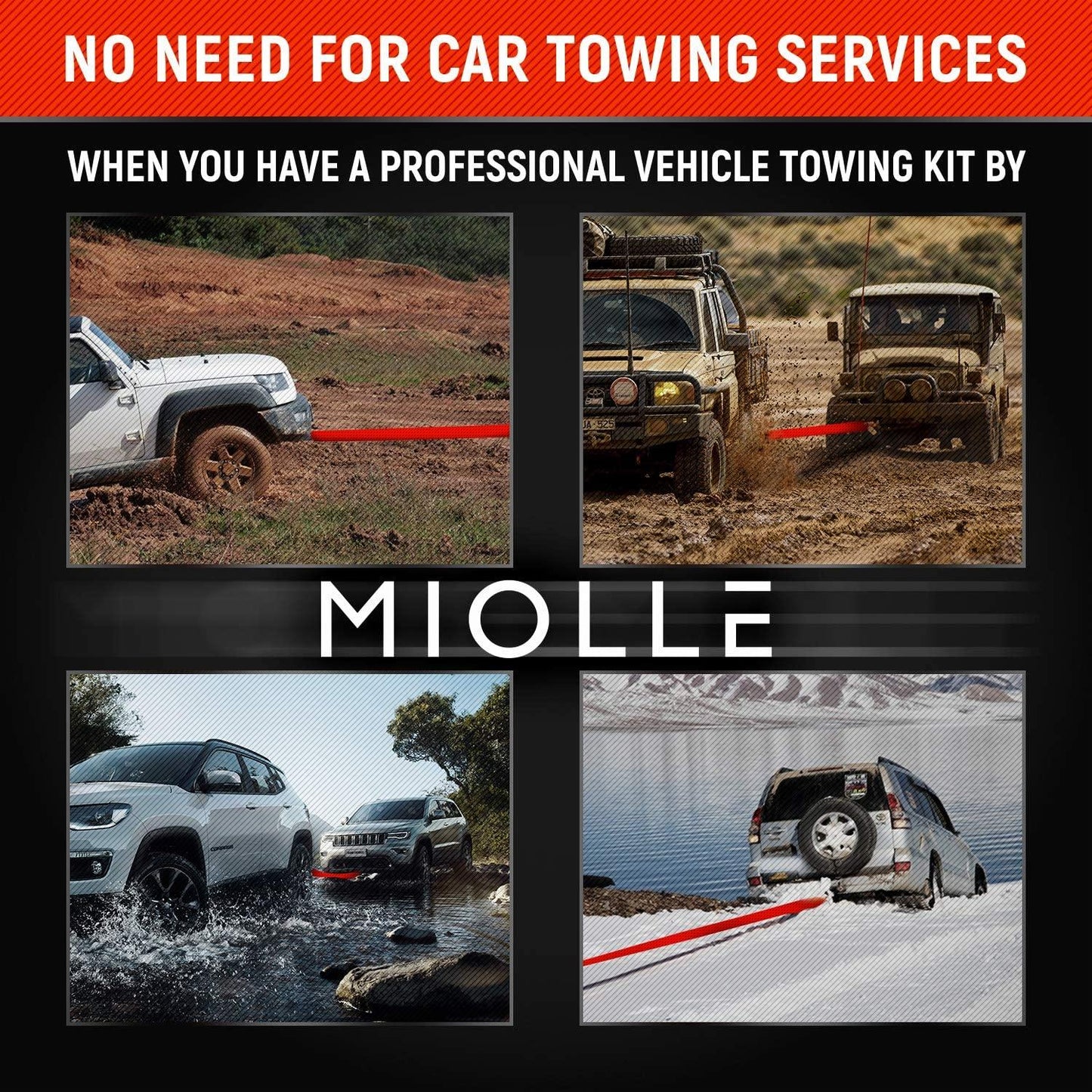 Multicolumn
True North American Brand 

Miolle isNorth American Brandestablished in Canada. We are manufacturing premium qualityrecovery gearfor much less to help you help others safely get out of the sticky situations.

Lifetime Warranty

All of our products are insured. 

It means we have taken extra step to secure our consumers from any manufacturing defects that could cost a huge liability bill.

Join Miolle Family 

oin Miolle Family

Join our Miolle community. Share your outdoors adventures with others on social media platforms tagging us and never miss upcoming deals and promotions on Miolle gear!